Milky Way over Pego do Altar reservoir, Portugal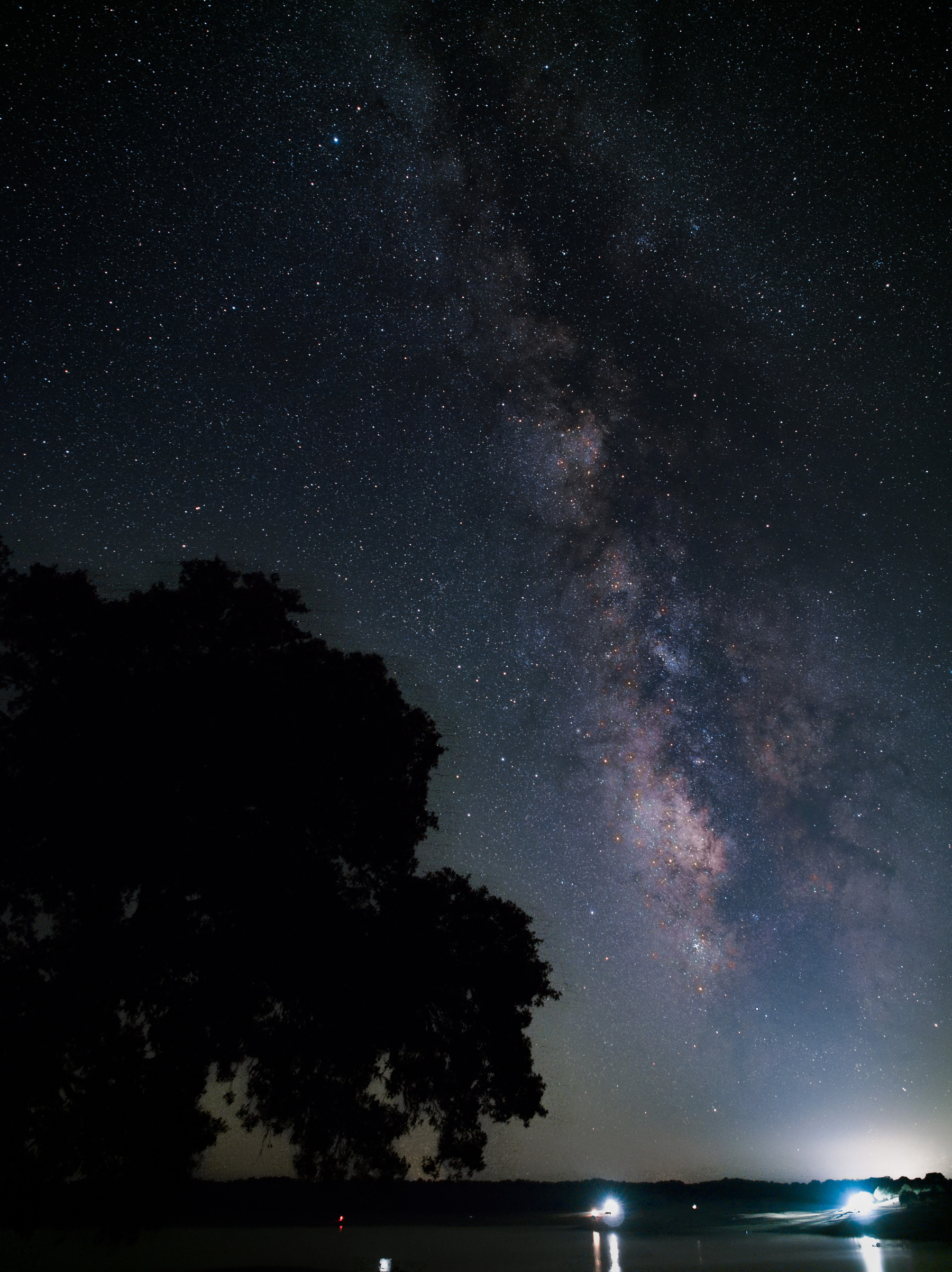 This is my most successful Milky Way shot so far. Still learning to use stacking to reduce noise and improve the image quality.
Stack of 112 light frames, 2 dark frames, stacked using an app called Sequator, post-processing in Lightroom Classic. Manfrotto tripod with ball-head, no equatorial mount.
Location: Pego do Altar dam reservoir, near Santa Susana, Portugal. Bortle Class 4 area
Date: 27 August 2022 (new moon)
Camera: Olympus OM-D E-M5Mark II
Lens: Olympus M.Zuiko ED 12-40mm f/2.8 PRO (at 12mm)
Exposure time: 8s (* 112 = 896s total)
Aperture: f/2.8
ISO: 6400